I can't believe there's been so little media coverage thus far of the incredible Kulangsu Island (Gulangyu Island), the tiny, pedestrian-only island off the coast of Xiamen that is currently under consideration to become one of the new UNESCO World Cultural Heritage sites to be named in the first week of July 2017. Kulangsu's new Visitor's Guide website has a few restaurant, hotel, and sights reviews, but this magical place is still practically a ghost on the English-language Internet.
Of my favorite places to eat on Kulangsu, the current champion is Fragrant Cypress Private Kitchen, which turns out sensational ginger duck. There are several truly original theme bars, of which Miracle Paradise is king. Yiko Restaurant & Beer Bar brews and pours the island's best lager beer–it's unfiltered and deliciously refreshing. Kulangsu's essential sights include the legendary Sunlight Rock and the unique Piano Museum.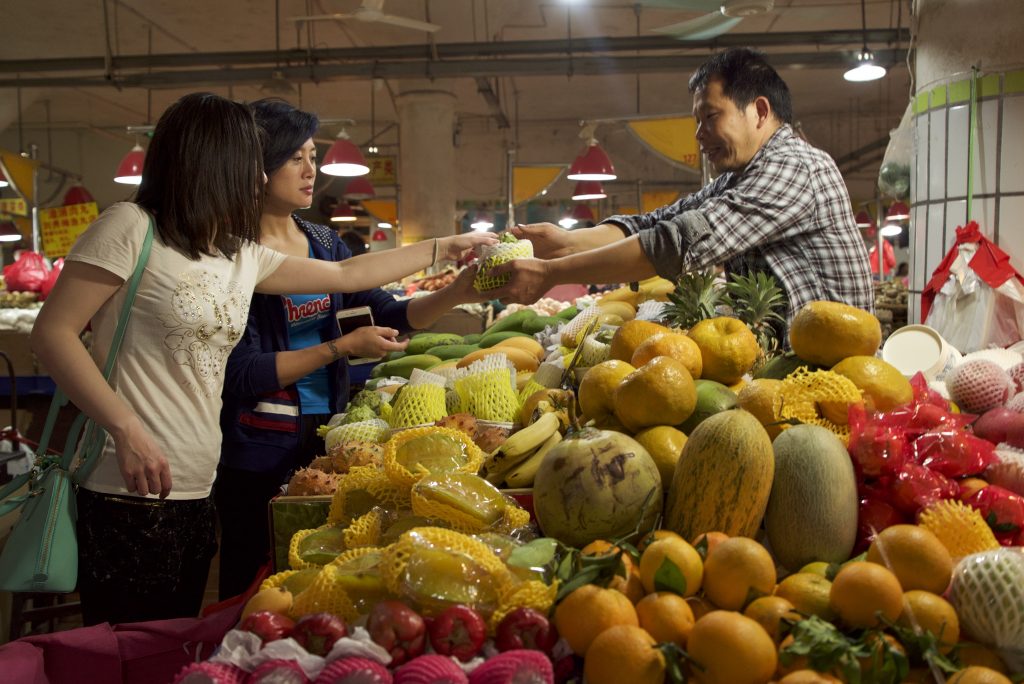 The island's character, however, is perhaps best revealed through its local spots, like the Long Tou Public Food Market, where Kulangsu's unbelievably fresh fruit shines in all shapes and sizes, and the incredible 570-seat Gulangyu Concert Hall, one of the most intimate and lovely places in China for classical music–and all performances are free! I was recently lucky enough to get to sing in a few concerts there with the lovely and talented Jing Yang, including the Xiamen Air New Year's Concert: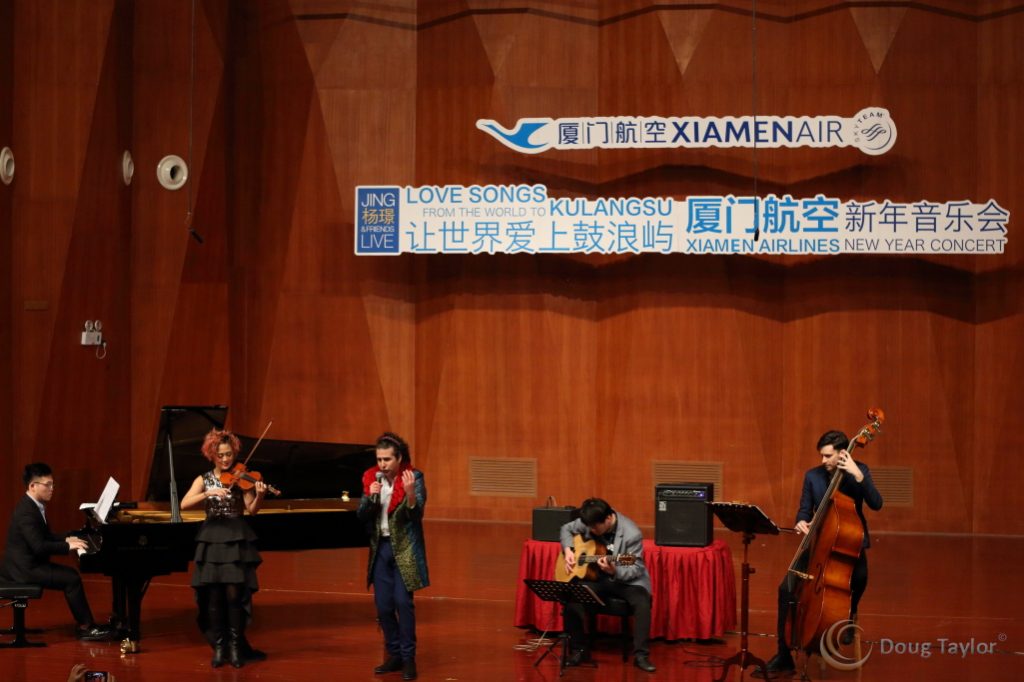 Kulangsu is also an architectural gem, full of European and North American embassies and consulates from the 1800s and early 1900s, when Amoy (modern-day Xiamen) was one of the first and most active trading ports between China and the West. The embassies and consulates are no longer operating–most have found new lives as hotels and lovely cafes–but their faded grandeur gives Kulangsu the feeling of a Mediterranean island dropped into the middle of the South China Sea.
I've got a full-length article on Kulangsu in the works–if it ends up in the mainstream media, I'll link from here.